Tegenwoordig kunt u Zündapp reclame onderweg tegenkomen!
Heute Zündapp Reklame unterwegs begegnen?
In zusammen arbeit mit "de Jongh's Transporten Arnhem" aus 's Heerenberg Niederlande.

Come across Zündapp advertisement nowdays on the road?
In cooperation with "de Jongh's Transporten Arnhem" from 's Heerenberg Netherlands.

In samenwerking met de Jongh's Transporten Arnhem uit 's Heerenberg. http://www.de-jongh.nl/

Welkom bij Massink Zündapp
Wij zijn al meer dan 25 jaar handel/groothandel gespecialiseerd in Zündapp onderdelen waarbij, voor ons, het hobby aspect voorop staat. Regelmatig zijn onze medewerkers in binnen- en buitenland op zoek naar originele onderdelen. Onderdelen die er niet meer zijn, proberen wij bij de toenmalige leveranciers van Zundapp te laten maken. Als dit niet lukt, gaan we op zoek naar alternatieve leveranciers, waarbij kwaliteit altijd bovenaan staat.
Van zowel originele als niet originele onderdelen krijgen we regelmatig nieuwe aanvoer, welke direct op deze site als nieuwe artikelen geplaatst worden. Originele onderdelen dragen het artikelnummer van Zundapp. Onderdeel nummers zijn te vinden in de onderdelen catalogussen van Zundapp. Bij niet-originele onderdelen wordt er een 'z' voor het artikelnummer geplaatst.
Zündapp Parts Shop
Het kan zijn dat u een zundapp onderdeel zoekt dat niet op deze site voorkomt. We raden u dan aan om contact met ons te zoeken. De kans is groot dat we deze wel in de winkel hebben liggen.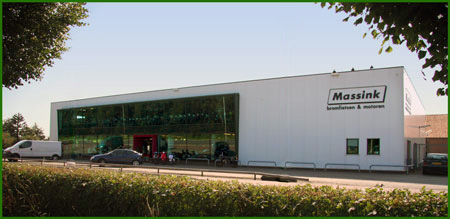 Wilt u ons Zündapp onderdelenmagazijn bezoeken en/of onderdelen afhalen? U bent van harte welkom, maar mail of bel a.u.b. eerst uw bestelling (indien mogelijk met originele onderdeelnummers) aan ons door. Omdat het een tijdrovende en specialistische materie is versneld dit de procedure aanzienlijk en voorkomt het lange wachttijden.
Willkommen bei Massink Zündapp
Massink Zündapp, der Ort für all Ihre Zündapp Ersatzteile. Wir verkaufen originale und nicht originale Ersatzteile für Zündapp Mopeds/ Motorräder von 50 bis 175 cc, hauptsächlich aus dem Baujahr 1960 bis 1984. Wir sind nun schon mehr als 25 Jahre der spezialisierte Grosshandel für Zündapp Ersatzteile, wobei für uns vor allem der Hobby- Aspekt führend ist. Unsere Mitarbeiter sind regelmässig im In- und Ausland auf der Suche nach originalen Ersatzteilen. Teile, die es nicht mehr gibt, versuchen wir bei den damaligen Lieferanten/ Fabrikanten von Zündapp herstellen zu lassen. Wenn uns das mal nicht gelingt, suchen wir alternative Lieferanten, wobei Qualität hierbei an oberster Stelle steht.
Wir bekommen regelmässig neue Lieferungen von sowohl originalen als auch nicht originalen Ersatzteilen, welche wir direkt auf dieser Seite als neue Artikel vermerken. Originale Teile haben die Artikelnummer von Zündapp, die in dem Zündapp Ersatzteilkatalog zu finden sind. Nicht originale Ersatzteile werden mit einem 'z' vor der Artikelnummer versehen.
Zündapp Ersatzteil-Shop
Es kann vorkommen, dass Sie ein Zündapp Ersatzteil suchen, dass auf dieser Seite nicht aufgelistet ist. In diesem Fall bitten wir Sie mit uns Kontakt aufzunehmen, da durchaus die Möglichkeit besteht, dass wir dieses doch im Geschäft haben.
Möchten Sie unser Zündapp Lager besuchen und/oder Ersatzteile abholen? Sie sind herzlich willkommen, bitte geben Sie uns nur vorher per e-Mail, Fax oder telefonisch Ihre Bestellung durch (wenn möglich mit den originalen Ersatzteil- bzw Artikelnummern). Da dies eine zeitintensive und spezialisierte Materie ist, geht es auf diesem Weg erheblich schneller und unnötige längere Wartezeiten werden somit vermieden.